MR.MEN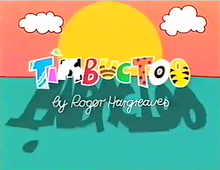 Mr.Men is a series of books by Roger Hargreaves published in 1978 to 1979. They were about Emotions who lived on an island, and they were named after the mr. and miss they make (e.g. Mr.greedy). The TV series aired in 1997, alongside the new republished books with new artwork, including some new characters,Miss contray and Mr. cheerful, TV series was narrated by Ronnie Corbett of The Two Ronnies fame.
Little Miss Neat
Mr.Clumsy
Mr.Grumble
Mr.Busy
Mr.Tickle
Mr.Daydream
Little Miss Contrary
Mr.Happy
Mr.Mean
Mr.Jelly
Mr.Bounce
Mr. Muddle
Little Miss Brainy
Mr.Clever
Little Miss Splendid
Mr.Tall
Mr.Greedy
Mr.Perfect
Little Miss Sunshine
Mr.Quiet
Mr.Nosey
Mr.Rush
Mr.Noisy
Mr.Small
Mr.Strong
Mr.Forgetful
Episode List
Edit
Series 1
Mr.Tall Finds a New Home
Mr.Muddle Goes Swimming
Mr.Nosey Learns a New Game
Little Miss Contrary Gets a Letter
Little Miss Splendid Has a Birthday Party
Mr.Daydream Learns to Fly
Mr.Happy Learns to Swim
Mr.Greedy and the Big Apple
Mr.Small Has a Big Day Out
Mr.Clumsy Takes the Ball by the Score
Mr.Mean Gets the Giggles
Little Miss Brainy Slips Up at Question Time
Mr.Clever Goes Fishing
Series 2
Mr.Forgetful Has Forgotten How to Talk
Mr.Bounce is Hopping Around
Mr.Tickle and His Long Arm
Mr.Perfect Buys Some Paint
Mr.Quiet Sets Out His Real Voice
Mr.Strong Goes to the Seaside
Little Miss Sunshine Dreams of a New Pretty Thing
Mr.Busy is a Very Busy Person
Mr.Jelly Has a Fright
Little Miss Neat Goes Shopping
Mr.Rush Runs Out of Vegetables
Mr.Grumble Sleeps Through Christmas
Mr.Noisy Joins the Choir
The first series was released on VHS in 1999 by Carlton Video, under the name of Mr.Tall Finds a New Home and Other Stories. The second series was also released on VHS in 2000 under the name of Mr.Forgetful Has Forgotten How to Talk and Other Stories. Both the VHS tapes are extremely rare.